Home
Follow on Facebook

R
eviews on Trip Advisor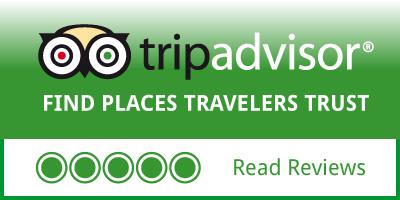 Integrative is a lovely, little wellness studio located on Cook Forest's scenic River Road. Escape to the forest for a few hours of rejuvenation. Integrative is owned by Desiree Zeller, Wellness Professional, with over 9 years of hands on experience in both spa massage and therapeutic massage settings. Integrative is one of the best values in the area including; weekday discount massage therapy, skillful and experienced bodywork, all-inclusive massages with doTERRA's pure therapeutic grade essential oils and high quality organic massage oils! Desiree is also a professionally trained Yoga teacher and offers one-on-one Yoga Therapy Training designed for your specific needs and can also offer special classes. Click on appropriate tab to left for more info and see below for photos and directions.
A look inside the Cook Forest studio........
Peaceful, quiet massage room with relaxing music of your choice.
*****Photos of new studio coming soon******
DIRECTIONS (1561 River Road, Cooksburg)
From Brookville
; 36 North through Sigel then RIGHT on 899 at the Cook Forest Trading Post. Take 899 for about 2 miles. Look for Clarion River Lodge sign. Turn LEFT on Greenwood Road. At stop sign BARE LEFT on to River Road. Drive almost a mile, look for signs. (20 Minutes from the Boulevard)
From Cook Forest; Take River Road past park office. Approximately 2 miles from where park border ends. Look for signs. (5-10 Minutes)

From Clarion; Take Miola Road to 36 South (Right) through Cook Forest. Just after Iron Mountain Grille turn Left on 899. Take 899 for about 2 miles. Look for Clarion River Lodge sign. Turn LEFT on Greenwood Road. At stop sign BARE LEFT on to River Road. Drive almost a mile, look for signs.(30 Minutes)
From Strattanville/Fisher; Take Fisher Road all the way into Sigel. Take LEFT on to 949 (Clear Creek Road) to Route 36. Take LEFT on Route 36. Take 36 North through Sigel then RIGHT on 899 at the Cook Forest Trading Post. Take 899 for about 2 miles. Look for Clarion River Lodge sign. Turn LEFT on Greenwood Road. At stop sign BARE LEFT on to River Road. Drive almost a mile, look for signs. (20 Minutes)
From Marienville;
Take Route 899 to Greenwood Road. Turn RIGHT on Greenwood Road. At stop sign BARE LEFT on to River Road. Drive almost a mile, look for signs
(10 Minutes)
From Shippenville/Knox; Take Route 322 East to Route 66 North to 36 South (Right). Take 36 though Cook Forest. Just after Iron Mountain Grille turn LEFT on 899. Take 899 for about 2 miles. Look for Clarion River Lodge sign. Turn LEFT on Greenwood Road. At stop sign BARE LEFT on to River Road. Drive almost a mile, look for signs.(35-45 Minutes)